It's been over a month since DIADEM OF DEATH was launched so I guess it's time to post a few photos...
I had the lucky fortune to share the launch with my Blue Moon Publishing sibling, Mark Burley!
The staff at Halifax Chapters were exceptionally enthusiastic and helped Mark and I launch our books in style!
This is me reading with my eyes closed, which is a talent not many people have.
Mark and I signing copies and feeling like real author people.
Mark doesn't have the ability to read with his eyes closed (like me) and not only that, he also needs glasses ;)
But enough about us, here are the real stars, the books themselves...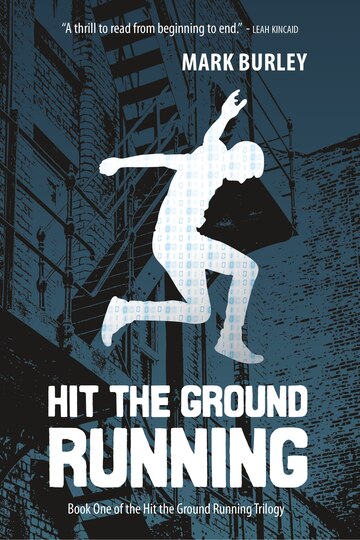 "Eric - Mom and Dad are gone. I don't know what happened, but I'm going to find out."Eric might not be getting along with his family - or anyone else, for that matter - but he's pretty sure a boarding school in another country isn't the answer. Skilled in parkour, running helps him deal. So be it, he decides. Do the time and get out. Flow like water. But when he gets a cryptic message from his brother telling him their parents have been abducted, and then his brother disappears, he realises they weren't punishing him, they were hiding him. To find them, Eric has to discover the secrets of his parents' research, but the conspiracy he uncovers threatens more than just his family. With help from unlikely new friends, a hack-first-ask-questions-later approach to computers, and a dangerous plan, he soon learns that some secrets don't want to be found, and others have a way of revealing themselves at all the wrong times.
(A NEFERTARI HUGHES MYSTERY #2)
Nefertari "Terry" Hughes is looking forward to spending the school break with her boyfriend, but when her archaeologist father announces he?s working on a project that will take him to Egypt, all hopes of having a romantic summer are buried.Terry accompanies her father to Alexandria where she?s reunited with her first crush, Awad-all grown up and an expert in translating hieroglyphics. He confides that the team is in a race to find Cleopatra?s lost tomb before a secret band of rebels steals Egypt?s last Pharaoh and her diadem.But sabotage and a deadly accident put everyone on high alert, and Terry isn?t sure whom to trust. As the line between ally and enemy begins to blur, Terry has to keep her wits about her and figure out who wants the diadem badly enough to kill.